Vrijwel alle mannen, en heel veel vrouwen, hebben een soft spot voor de Porsche 911. Natuurlijk zijn er altijd mensen die het nog steeds een 'opgepompte Kever' vinden, of een 'patserbak', maar dat geldt dat doorgaans voor de nieuwere modellen die inderdaad niet altijd even fijnbesnaard zijn. Maar van een mooie klassieke 911 gaan heel veel mensen spontaan kwijlen en die auto's maken vreselijk hebberig. Originele Porsche 911's uit de jaren 60 en 70 gaan qua waarde ook sky high. Hun voordeel: ze zijn zo sterk dat je er in principe dagelijks mee zou kunnen rijden. En bij de oudere modellen leidt rijden in slecht weer weliswaar tot vochtige handpalmen en soms een beschadigd ego, maar het is ook even leuk als bevredigend. Het prachtige digitale magazine www.classicdriver.com, al vaker hier besproken en van harte aanbevolen, plaatste vandaag een groot artikel over DE Duitse Porsche 911 specialist. Nette man, groot collectioneur, nog grotere kenner en een mooi verhaal. Dat geven wij u voor het weekend graag mee. Oh, en in dit kader: u weet toch dat er dit weekend in Maastricht de mooiste en grootste klassiekerbeurs van de Benelux wordt georganiseerd. Als u na het keven van dit verhaal en het zien van de foto's persé zo'n Porsche wilt, is daar zeker iets van uw gading te vinden.
Only Porsche has more Porsches – Manfred Hering's passion for early 911s
Manfred Hering, owner of German specialist Early 911s, is something of a lord of the classic Porsche 911 – despite his tender age (he's only in his forties). Classic Driver talked to the 911 expert in his newly opened Porsche dream factory in Wuppertal.
A rival to Magnus Walker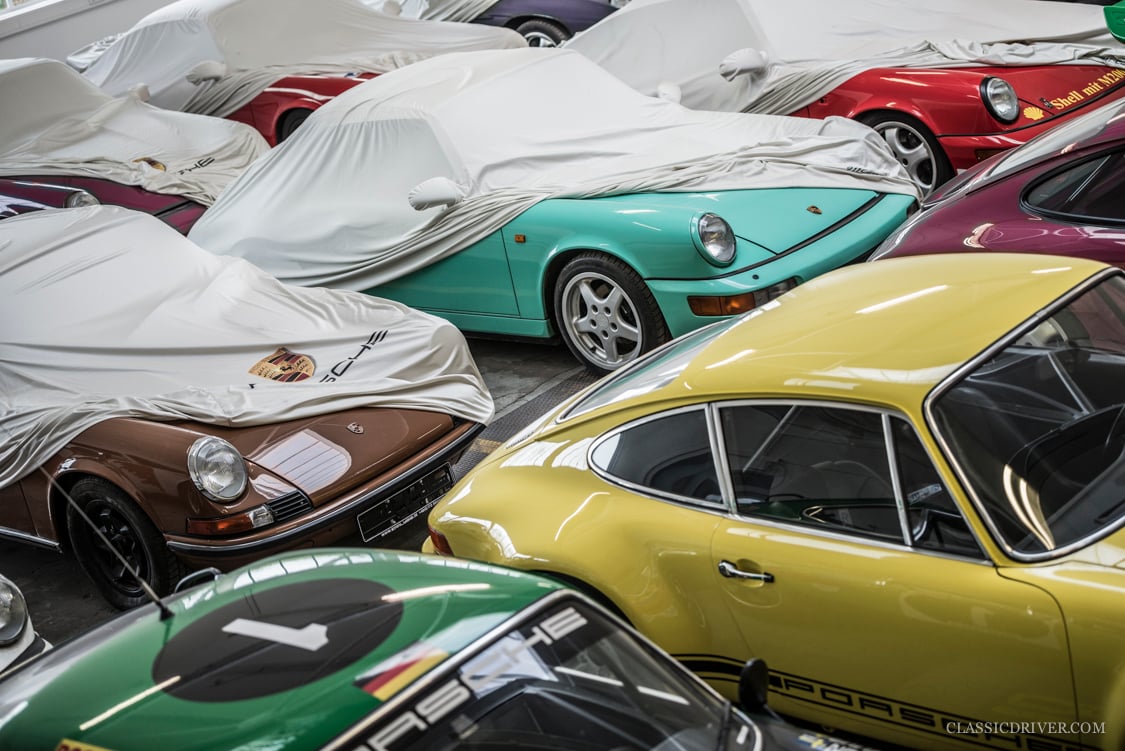 It's not just Magnus Walker from California – in the world of classic Porsche 911s, there's also Manfred Hering from Wuppertal. Walk into his company, 'Early 911s', and you feel you're in the Louvre – if the art gallery were dedicated to the boxer-engined sports car, that is. Hundreds of variants of the Zuffenhausen classic can be found here, in all the models' forms and trims. The only place you'd be likely to find more Porsches gathered together in one place would be at Porsche itself. Here you can marvel at rare models in their factory-delivered state, or perhaps you'd prefer to dream of having the perfect bespoke Porsche 911 created from one of the countless unrestored bodyshells. Even when it comes to the faithful restoration of the classics, Manfred Hering has more than a few insider tips at his disposal. So we put a few questions to Hering, while wandering among his unrivalled collection of 911s.
From ad man to Porsche guru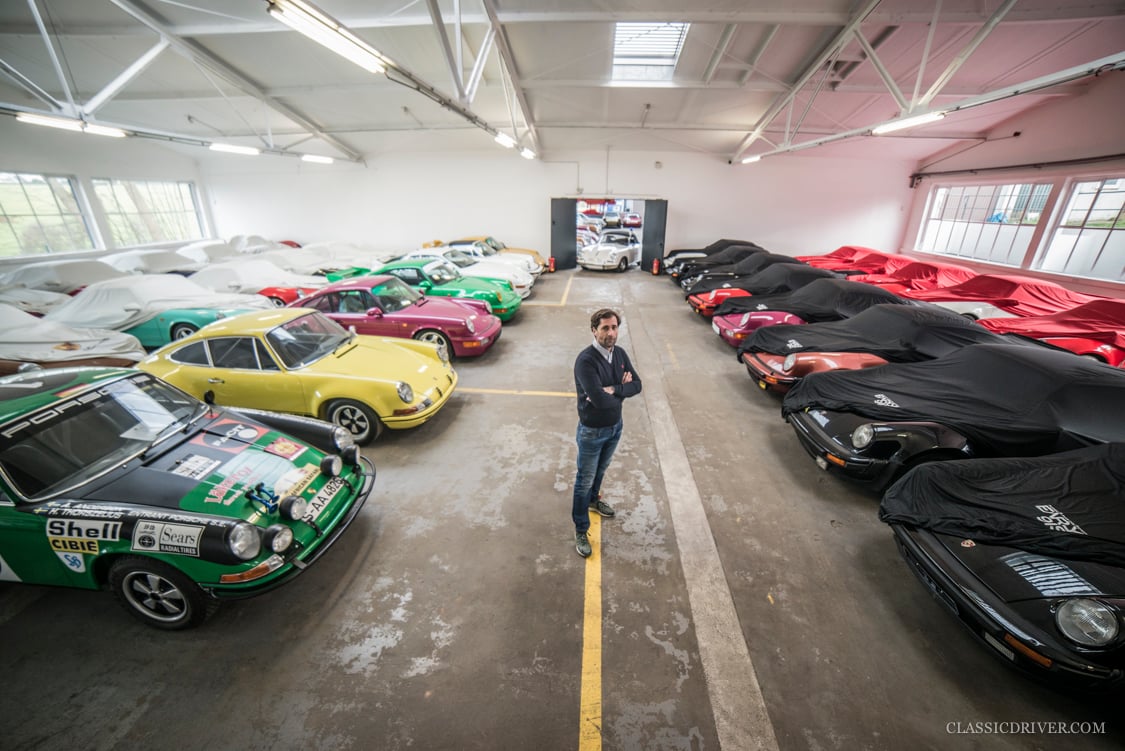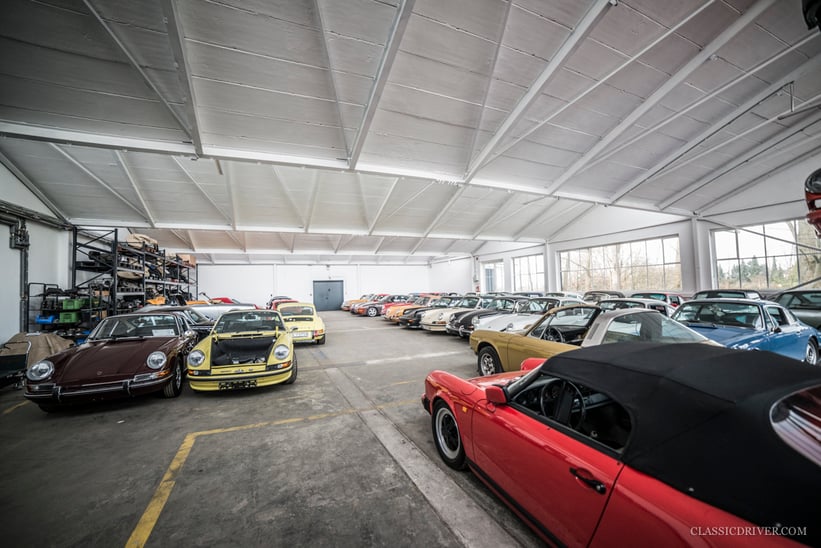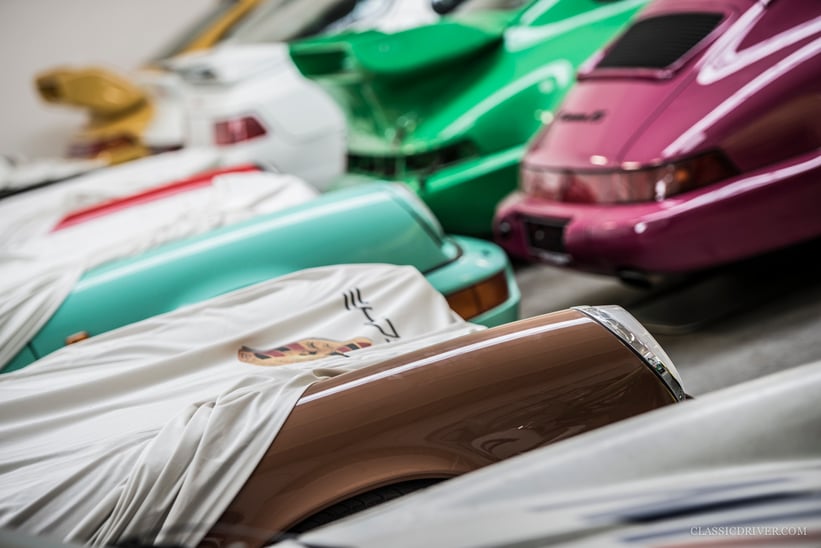 What is your oldest automotive memory?
I was a year old, sitting with my grandfather on his Porsche tractor. He is still my hero because he always went his own way – a brave and determined man.
Before you founded 'Early 911s', you worked in the advertising industry. Did you already have a passion for cars? And for Porsches?
I was inspired by the design of vehicles, but technology was of secondary importance to me. I liked what I think is known in America as 'trailer queens'? Nowadays the technology is just as important to me.
Understatement, sportiness and sustainable investment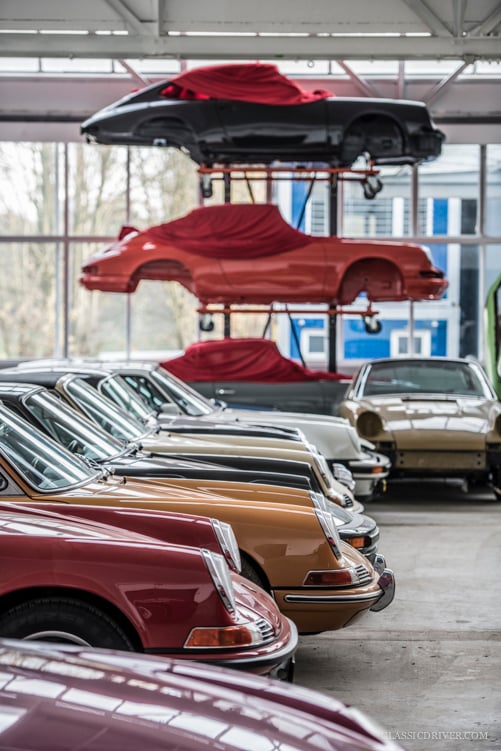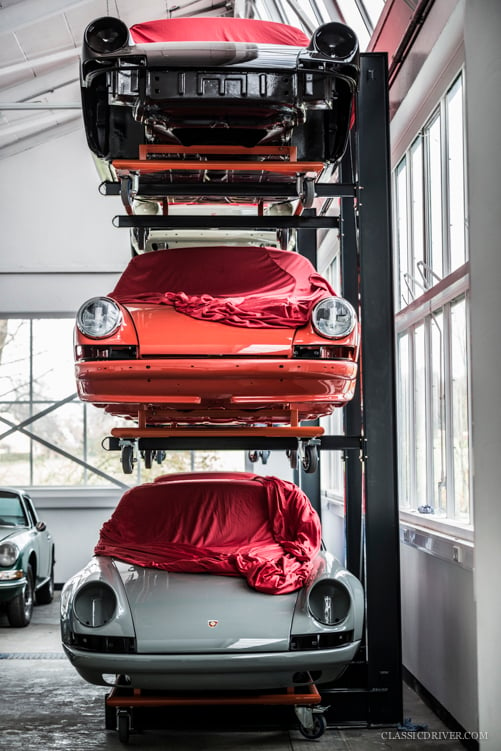 Why Porsche?
First, because I was born in Germany. And also because Porsche is the only brand that – for me – embodies understatement, sportiness and sustainable investment.
What is the philosophy behind your business, 'Early 911s'?
To restore Porsches and return them one hundred per cent to their original technical condition, as they would have been on first delivery. We have three approaches. First, where the vehicle has its original paint and patina but is in technically mint condition, we simply clean the interior and, where appropriate, replace any damaged parts. However, this is rarely possible. The second approach is more comprehensive, replacing most of the car's components. The third way is to create the 'patina' ourselves.
50 men for all seasons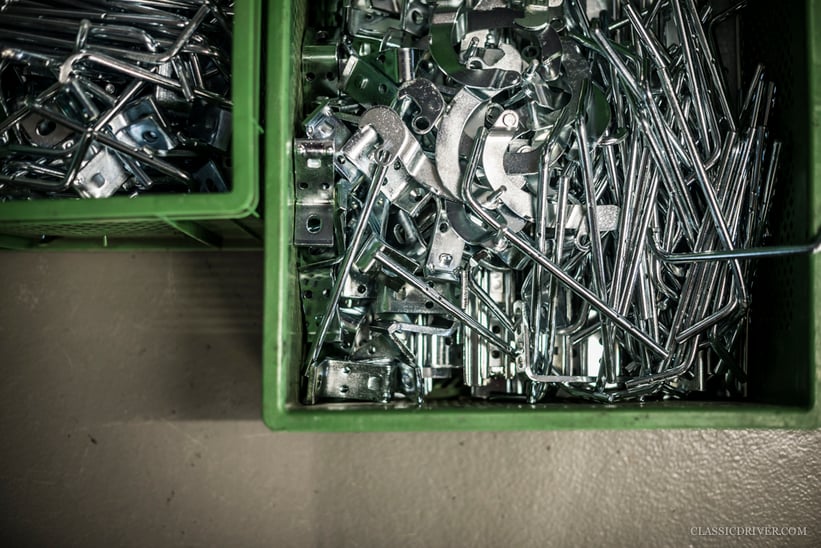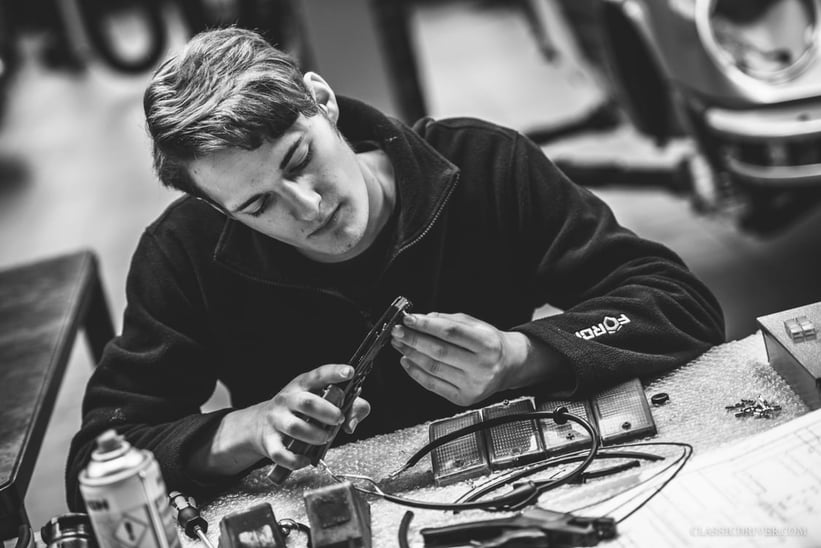 And what services do you offer?
We have 50 employees – including five engine builders and six bodywork specialists – and do everything ourselves bar paint stripping and painting. However, in 2015 or 2016 we'll be doing this too, from a new building that's currently in the planning stage. There is also space for 100 vehicles, where customers can store their Porsches.
You do not work 'à la carte', but always return an entire car to its original state – is that right?
Yes, in the state it would have been on delivery from the factory. We also have 250 projects in stock, so that a customer can choose his desired model in his preferred colour.
Hundreds of Porsches in stock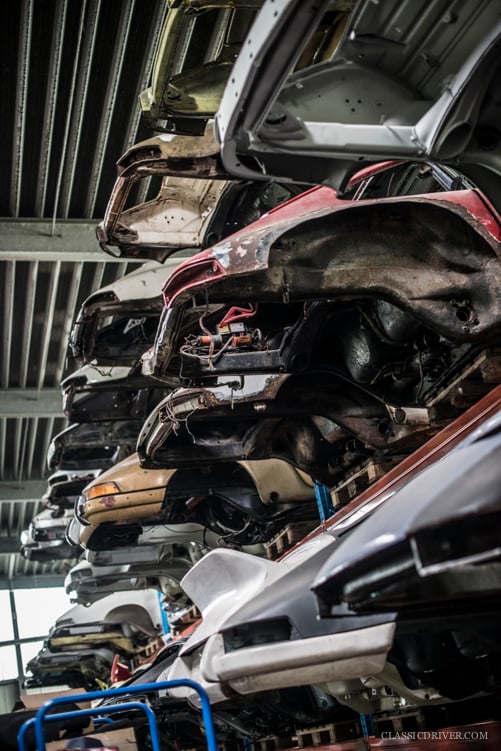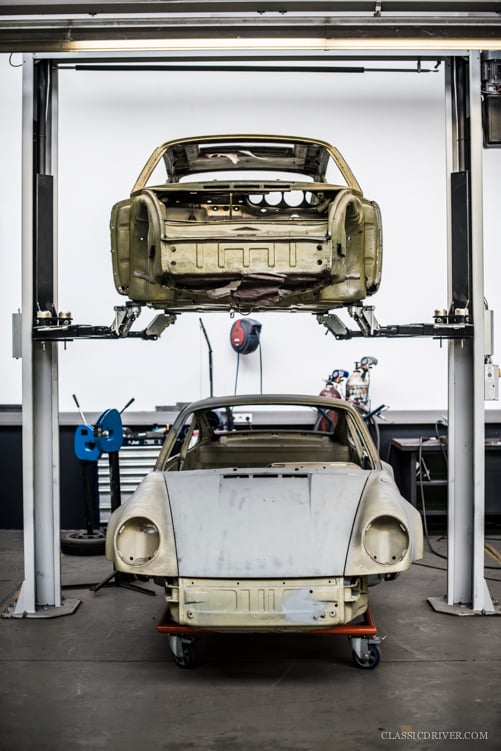 How many projects are available at the moment?
We have 10 1965 Porsche 911 2.0, 30 of the 1966-1969 2.0 S, 40 of the 2.2 S, 60 of the 2.4 S, 15 1973-1976 Carrera RS 2.7, 40 of the 3.0 Turbo and seven former police cars, along with several Porsche race cars and other special models.
The value of old Porsches has been rising steeply for several years. Do your customers tend to be people who buy cars to drive them, or to keep them as investments?
Our customers come from all areas. We have enthusiasts with a complete collection or who want to optimise their current collection, but also wealthy people who want to spread the risk in their investment portfolios. We see some young entrepreneurs who prefer to buy an old instead of a new Porsche, or heirs who are looking for a good investment. We even get company owners who purchase a rare Porsche as collateral in their company.
Reasons for the Porsche boom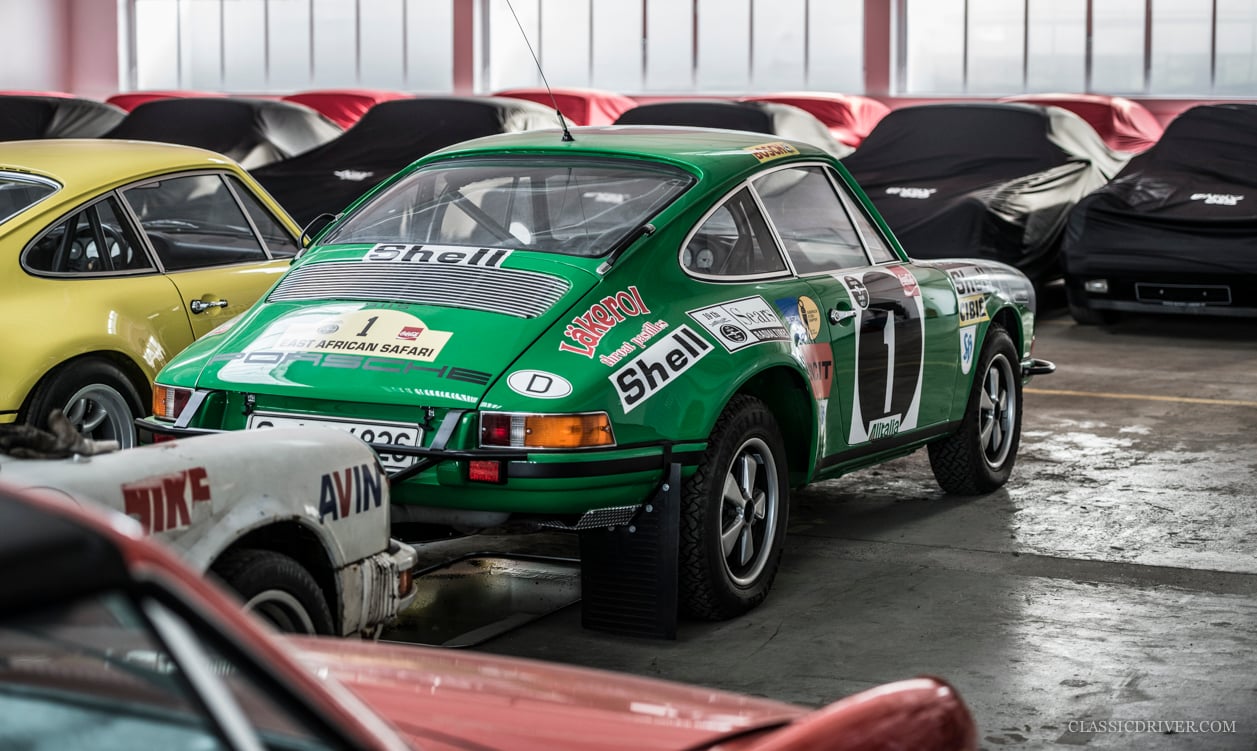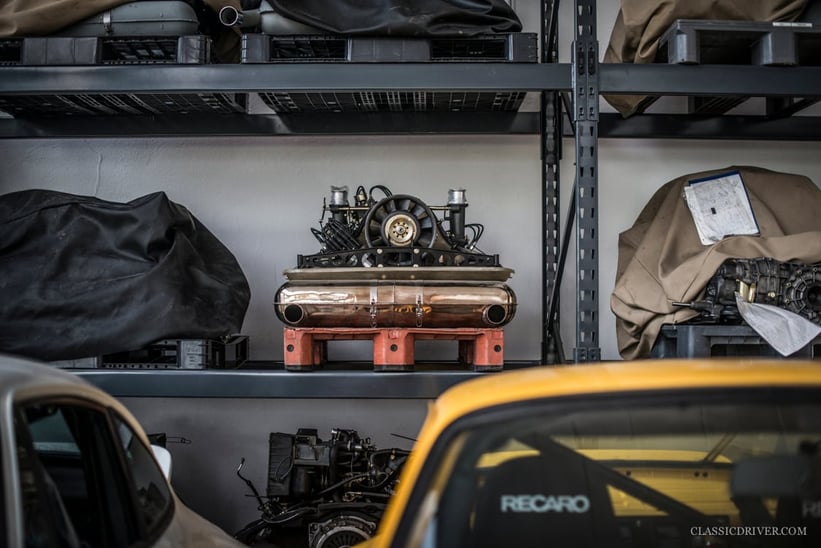 What do you think is the reason for the Porsche boom of recent years?
A classic Porsche is an extremely sustainable investment. It has a great image, is fun to drive and is very reliable. You don't suffer the depreciation of a modern Porsche and it's relatively easy to resell the car and regain your capital. Currently, there is so much cash in circulation in the world market that there are no longer enough good cars to meet demand. And there tends not to be the same capital gains taxes to pay, when the asset is a car. In many countries there is also favourable taxation when using a classic car as a company car.
Personal favourites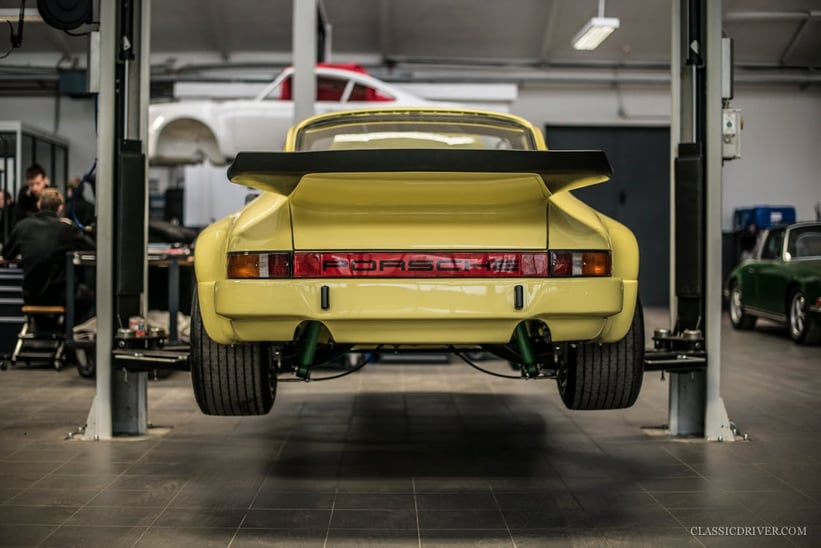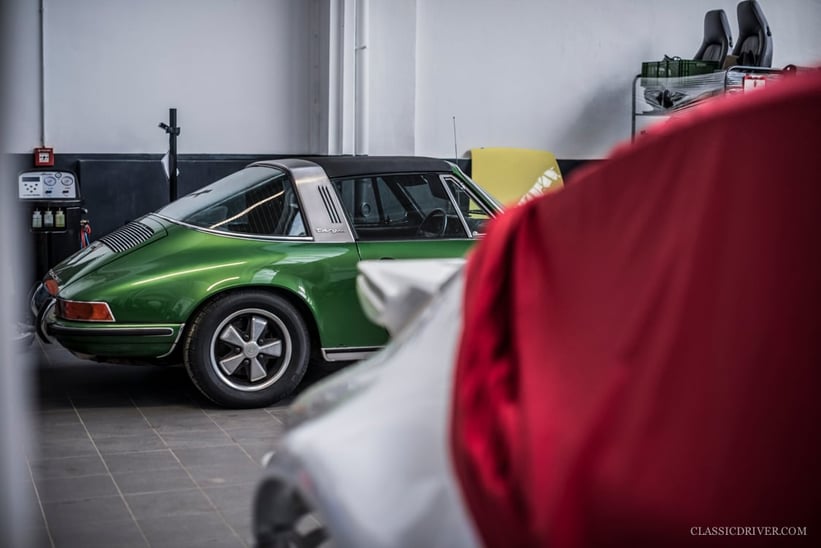 What is your favourite Porsche?
I have several favourite Porsches, which are part of our museum: there's the first Porsche 968 Turbo S, a former press car. Then there's a very early 911; the ex-Ferry Porsche 3.0 Turbo; a 911 Carrera Rally, which ran at the Acropolis Rally and San Remo. And police Porsches in different variants.
If you could buy your dream Porsche with an unlimited budget, what would it be?
A Porsche 356 America Roadster and Steve McQueen's Porsche 911 2.2 S from the movie 'Le Mans'.
And what, for you, is the most technically outstanding Porsche of all time?
The Porsche 993 GT1.
Other brands have beautiful daughters too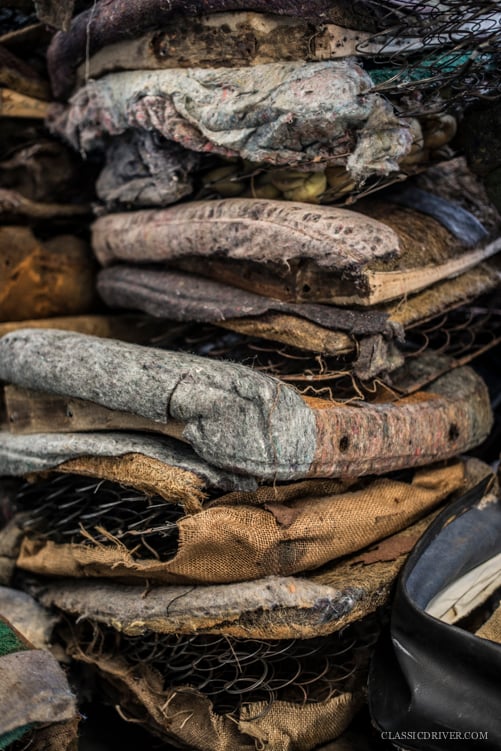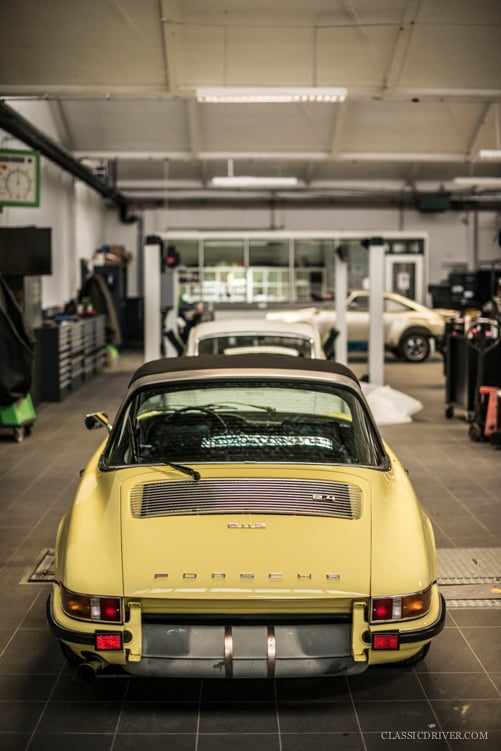 And finally, just between the two of us (and our readers): are there any models from other marques that you dream about?
Yes: the Aston Martin DB5 Shooting Brake and the Lamborghini Miura SV.
Photos: Rémi Dargegen for Classic Driver © 2015.